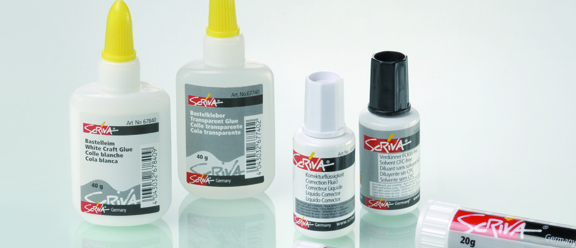 Gluing Products, Correction Materials
Our Glue Sticks in 3 sizes glue nearly all - wherever you want it. For those interested in liquid gluing materials we offer the different wood or universal gluing materials.

Also in the age of Computers and Printers small mistakes occur. They are corrected invisibly and without problems by Scriva correction material. Be it by the usual brush in the bottle or simply by the pen. Bye-bye mistakes – Scriva!